Everyone deserves to feel included and have the opportunity to thrive.
Front Porch Cohousing by NDL is a 501(c)3 non-profit organization that creates safe and sustainable housing opportunities for all, including people with intellectual and developmental disabilities (IDD), where everyone is valued, and their lives are enriched through inclusion and lifelong advocacy.
NDL's Front Porch Cohousing aims to provide abundant housing and community options for neurodiverse adults, offering coliving and cohousing for individuals with IDDs, their families, and others seeking a neuro-inclusive environment.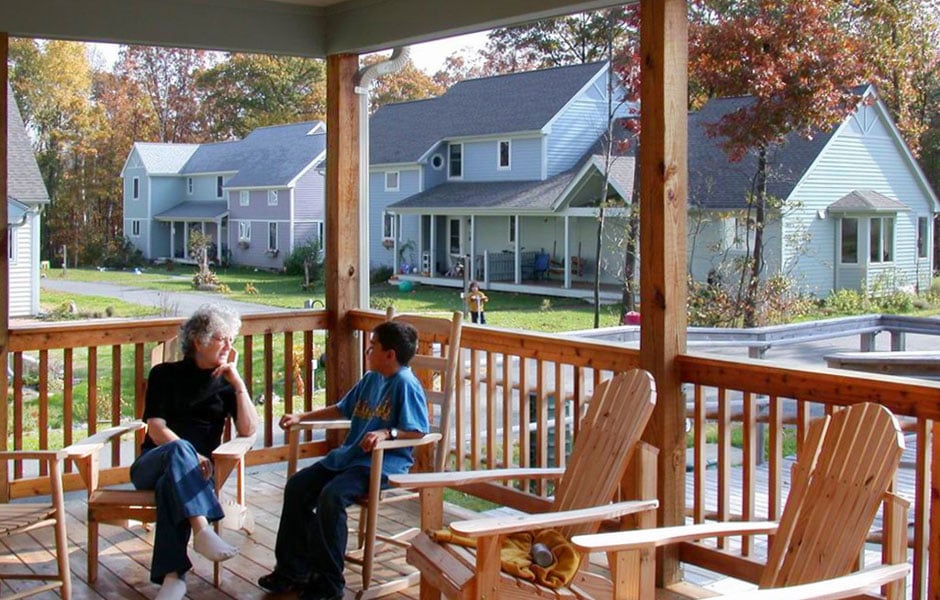 FPC, founded by parents of autistic individuals, strives to impact local and global communities. Their Front Porch Cohousing project offers exceptional, lively spaces as homes for adults with neurological disorders.
FPC is currently in the process of raising funds for its first projects, which will be located in Southeastern Pennsylvania, in Bucks County, and the Lehigh Valley.
About Cohousing
Cohousing is a relatively new and innovative concept that generates a sense of community and encourages neighborliness by providing a safe, clean, and sustainable environment for everyone. Living in a cohousing community has many benefits. For example:
Environmentally friendly- Front Porch reduces the need to commute or use cars since neighbors can walk to local businesses and enjoy community events together.
Health Accessibility- Front Porch provides to onsite medical care and other health-related services.
Belonging- Front Porch cultivates belonging in a cohousing community, fostering friendships and encouraging assistance with home maintenance and basic needs.
Family-Friendly- Cohousing communities offer secure neighborhoods for families, allowing children to play outdoors close to home.
Contact Us
Have questions about our work or how you can get involved? We'd love to hear from you.