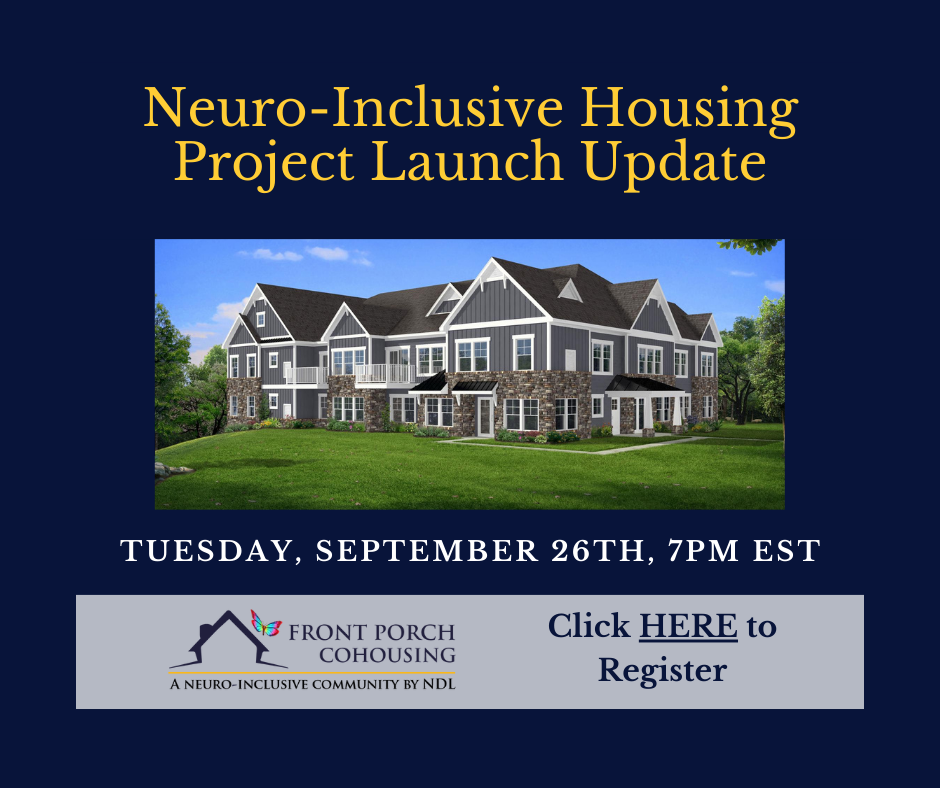 We're excited to share that Front Porch Cohousing is teaming up with a national developer specializing in residential communities for individuals with intellectual and developmental disabilities (IDD).
Together, we'll be spearheading unique and groundbreaking cohousing projects that prioritize neuro-inclusivity on a local level! The goal of this initiative is to design and create inclusive communities for both neurotypical individuals and those with intellectual or developmental disabilities (I/DD). These communities aim to promote a sense of belonging and acceptance for everyone.
Click HERE to register for this free event.